WITHOUT CARLOS TARTIERE (1950 - 1958)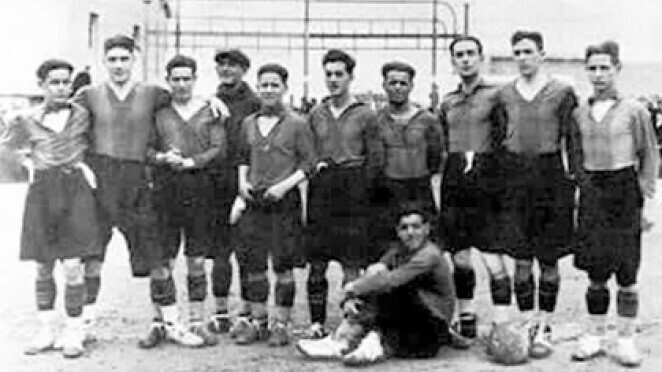 Seventeen years after being promoted to First Division (thirteen consecutive seasons just brought to a standstill by the Spanish Civil War and that special exemption from competition in the 1939-1940 season), Real Oviedo found themselves on a relegation spot at the end of the 1949-1950 season. Notwithstanding that, the restructuring of the top flight granted the Carbayón side the chance to stay up via a play-off match against Real Murcia in Madrid. On 2nd July 1950, Real Oviedo lost 2-0 and got sadly relegated.
A brilliant era came to an end but, to make matters worse, that was not the only bad news for the club as, less than a month later, Carlos Tartiere passed away on 31st July. He had been the only chairman Real Oviedo had ever had in their twenty-four years of existence and his determination had made it possible for this young club to carve out a place for themselves among the best sides in Spain.
The loss of Carlos Tartiere meant the beginning of hard times for Real Oviedo. Without his patronage, the club was forced to go through dire straits so the best players went on to sign for other football clubs, something which made the Blues potential get increasingly weakened. As a result, in the following seasons Real Oviedo would cling onto the top positions in Second Division and be promoted several times, only to be relegated the following season as they were unable to string some seasons at the top together. In the first years without Carlos Tartiere, they were promoted twice and unsuccessfully took part in another couple of promotion play-offs, while in La Liga they could only manage to avoid relegation in 1953.
As a consequence of the economic hardship, Buenavista Stadium had to be sold over to Oviedo City Council in 1954. Later on, in 1958 the home ground was renamed as Carlos Tartiere Stadium in tribute to the man who had chaired the club along those golden years.